"Still Waters No. 2" 8x10x2.5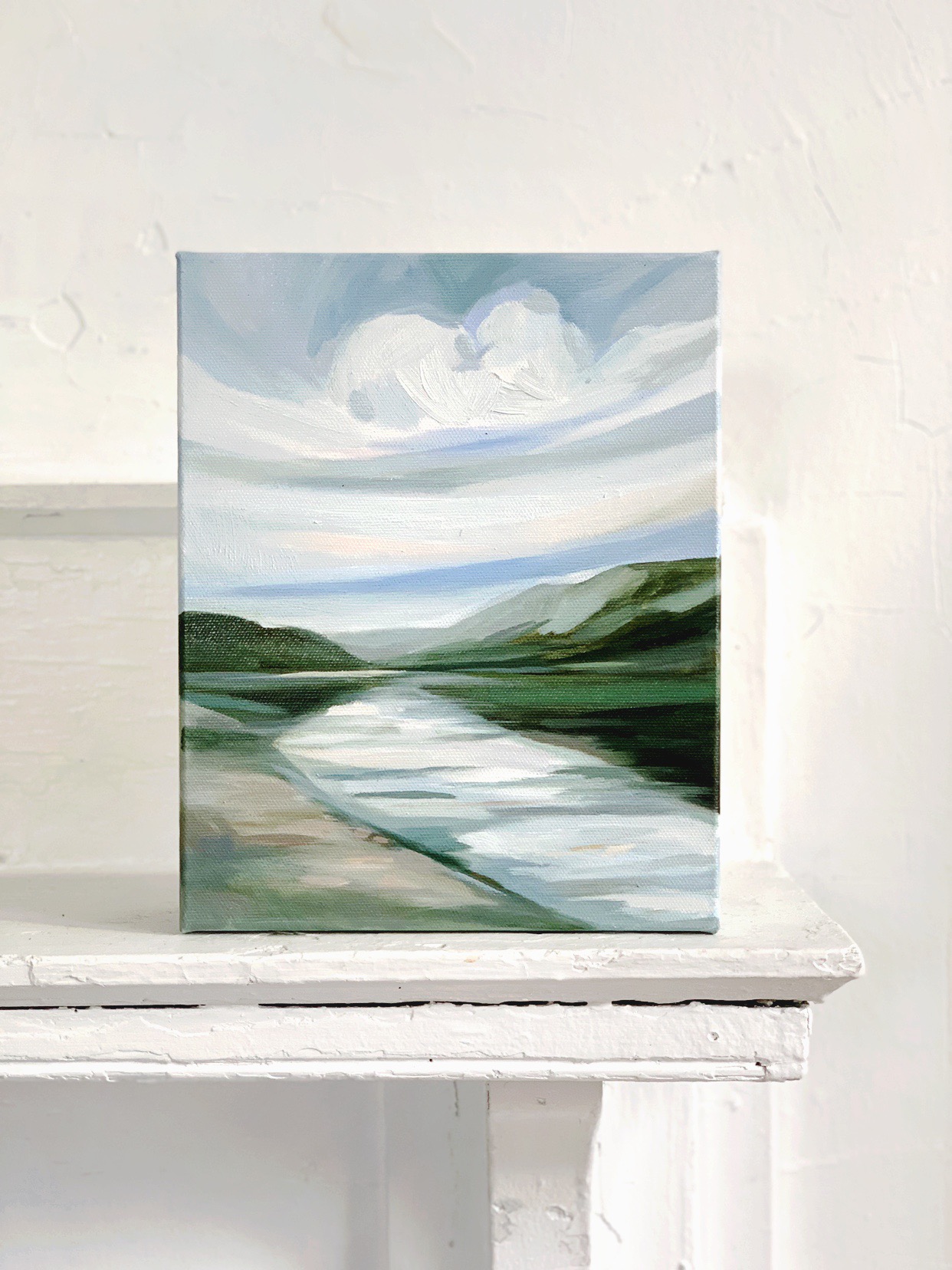 "Still Waters No. 2" 8x10x2.5
We sat on the rocks at the edge of the water (not a soul in sight, the landscape swooping and curving all around us in such a naturally beautiful way) and enjoyed the symphony of silence and color and the sweet, sweet smells around us. Glencoe, Scotland.
The Exploration Collection, inspired by lands I had not been to before that somehow feel familiar as we walk through untamed fields and under fresh skies. Exploration takes you outside of yourself and gives you space to embrace discovery, to wander and rejoice.
This collection was deeply inspired by our visit to the UK. We wandered up mountain trails, rested by still Lochs, relished the lush greens and nourished lands. But it is also inspired by France and Spain and Texas and Colorado… because the lands that unite us are connected and have more similarities than they do differences and that is where my work finds its home. So, while I personally found inspiration from Scotland, you may find a connection in the artwork to another place and I am just fine with that! ;)
SHIPPING: chose "Small Oil Painting" at checkout. Any additional shipping costs or credits will be calculated based on distance and package dimensions and will be invoiced or refunded after sale.
The painting will be shipped as soon as the oil paints and varnish are cured enough to package (3-5 weeks). We'll coordinate all the shipping details with you in advance so the artwork arrives safely and as quickly as possible.
8x10x2.5 inch oil painting on extra-thick gallery wrapped cotton canvas. The piece will arrive ready to hang!
sold out