5 Day Creative Retreat, France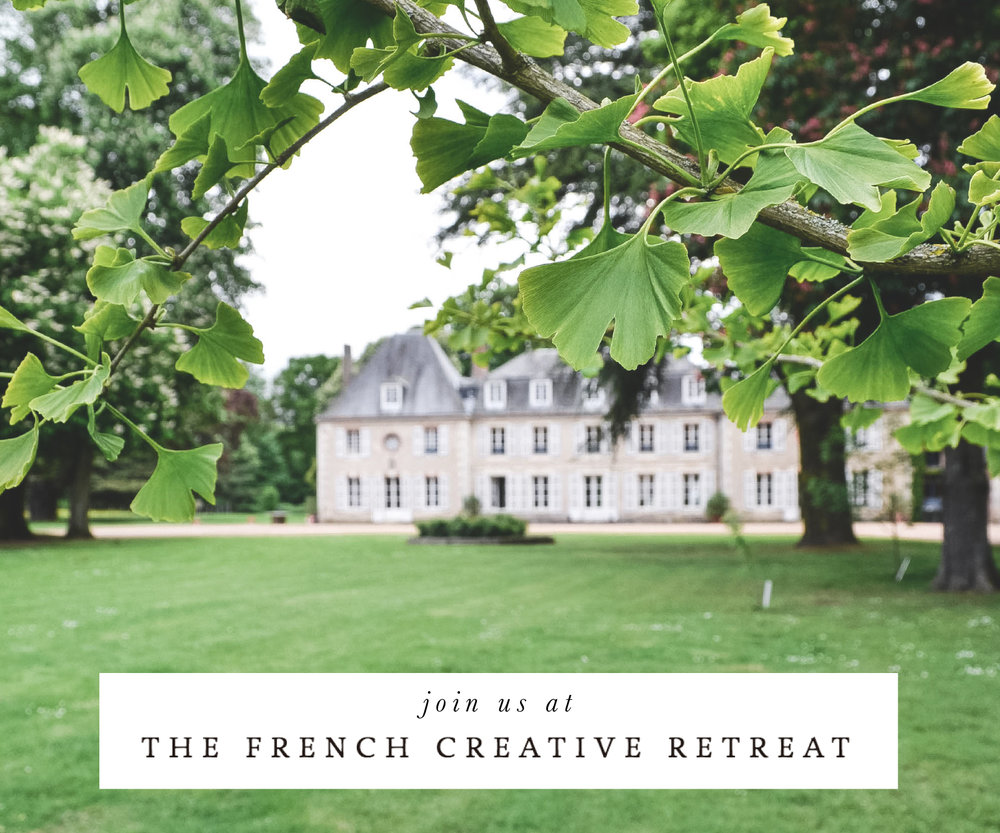 5 Day Creative Retreat, France
Sep 10-14, Bonneval, France.
Go to WWW.WILLOWGATHERING.COM to reserve your spot! (SOLD OUT)
Join us in the French countryside for a week of creativity: landscape and nature painting in the open air, floral arranging with locally foraged greenery and blooms, cultivating community with other creative people, and taking part in the relaxed French way of life.
The retreat will be hosted in a large chateau and working farm, located an hour south of Paris, amongst fields, small villages, and ancient castles. In this setting, we will deeply experience the charm of France and enjoy creativity and inspiration in a slow-living environment.
We will gather Tuesday evening for a welcome dinner at the Chateau; a time to get to know each other over wine and enjoy an artisan dinner on the grounds. Throughout the remainder of the week, we will offer optional creative workshops focused on nature and interpreting the beauty around us into paintings, floral arrangements, watercolor pieces, and cyanotypes. There will also be ample time for you to wander the grounds, rest, journal, and refresh your soul.
There will be time to explore the surrounding villages and castles during the week so we can shop at the local market or go out to a restaurant with new friends. France is full of culture and charms and this is the perfect time to catch a bit of the local way-of-life.
Being a working farm as well as a castle, we will search the grounds for creative inspiration to be used in the workshops.
We plan to eat well and look forward to dinners complete with produce from the farm, and wine from the Chateau's cellar.
Above all, we want to make sure you feel refreshed when you leave. Through retreat, creative workshops, good food, and fellowship, there will be a harmonious balance of inspiration, rest and rejuvenation.
TO LEARN MORE, AND TO SIGN UP, PLEASE VISIT
sold out